Setting Up Your Tracking Domain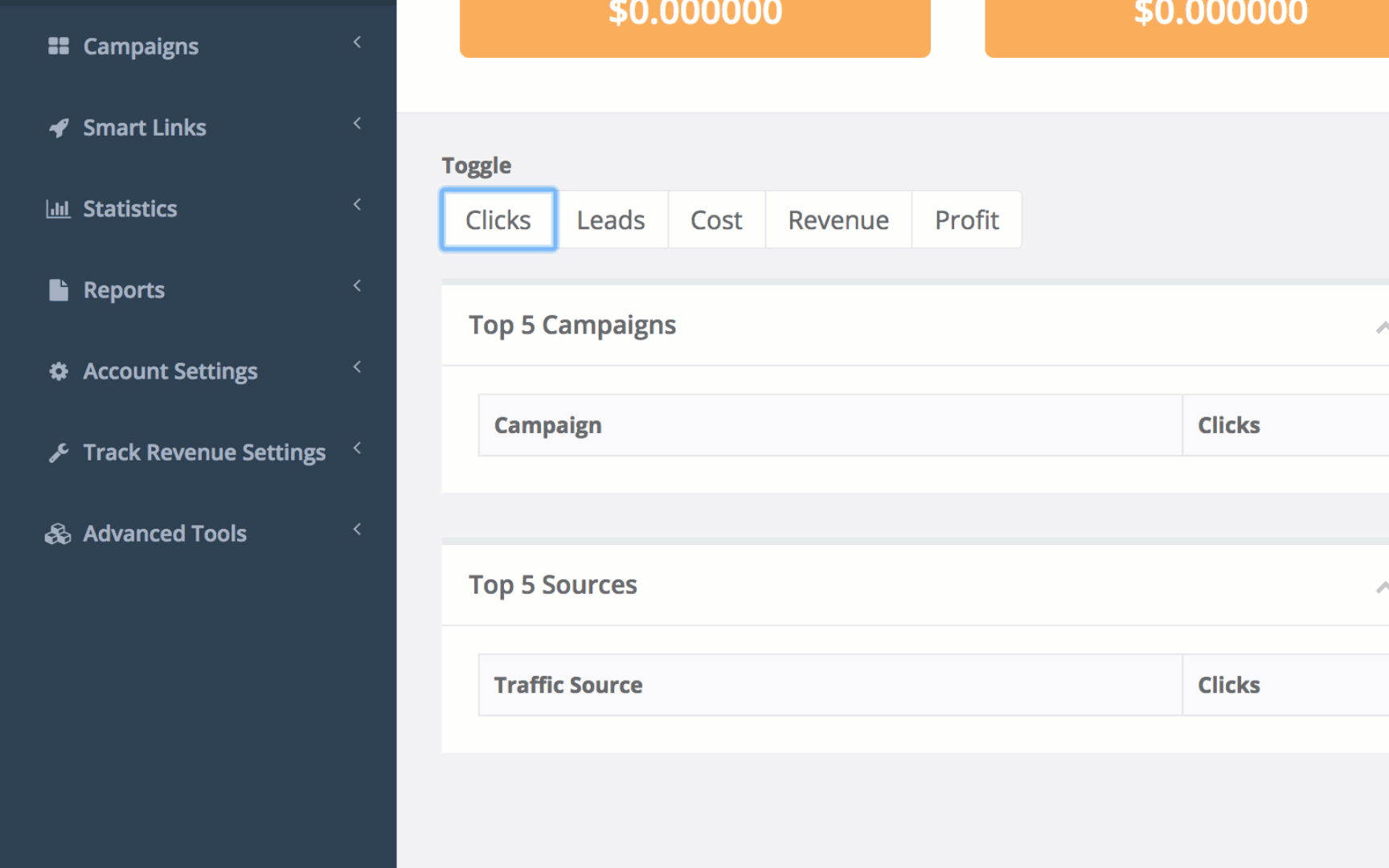 1.  Register for your new domains.  
You can do this on www.namecheap.com or www.namesilo.com or any domain management site.
2.  Setup CNAME record.
How to setup CNAME on Namecheap.com
How to setup CNAME on Name Silo
3.  Set up your Tracking Domain on Track Revenue 


4.  Enter in your new domain.
For your main domain, set as MAIN, and ENABLE.  This is mandatory for all Track Revenue Accounts.
Track Revenue also allows you to link as many backup domains as you wish!  Set these as BACKUP, and ENABLE. (optional)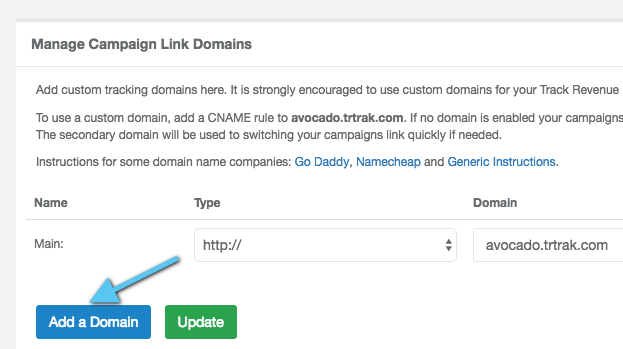 You Did It!!
You're on a roll!  Just a few more steps before you can begin using the best analytics tracking platform money can buy.