Setting Up Landing Pages
So you're already an expert at setting up Offers and Campaigns. I'm impressed!  Time to add a little more flair to those Campaigns using Landing Pages!  What are Landing Pages, you ask?  A Landing Page is an intermediary page that you can send your traffic to before they reach your Offer.  They are frequently used to either make your Offer more attractive to your traffic, or to gather valuable data to send to your Affiliate Network (Yes, they will pay you handsomely for it!).
Seems like you get the picture.  So how do you set these up in your handy, dandy Track Revenue Account then?  I thought you'd never ask.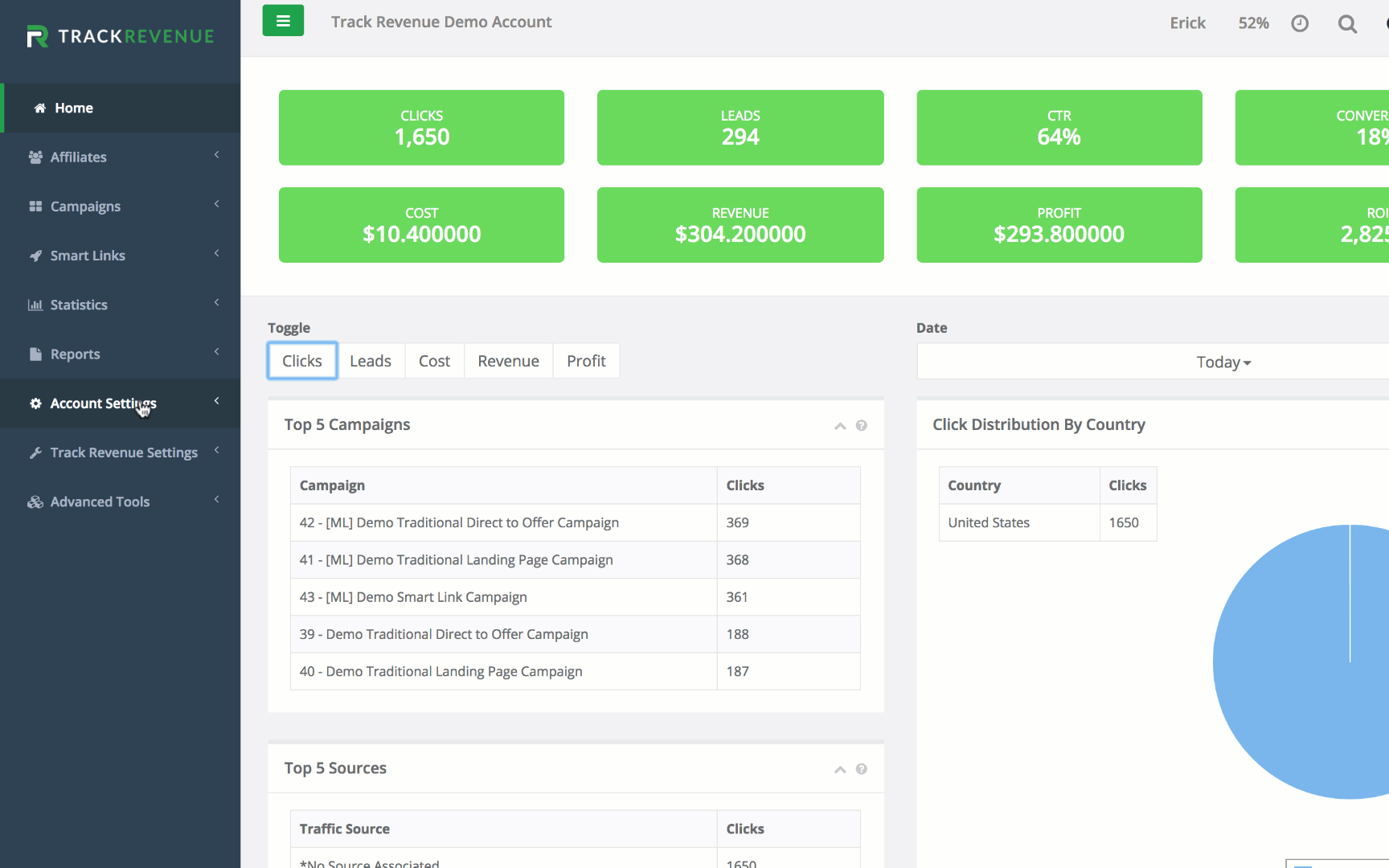 How to add Landing Pages in Track Revenue:
1. Go to the Campaign > Landing Page Management Page
2. Hit the Create new Landing Page Button
3. Set your Landing Page Name
Feel free to set your Landing Page Name however you like.  No one's judging.
Example:
Games - United States - Landing Page 1
4. Set your Landing Page URL
Put the URL for your Landing Page here and hit create.  Simple as pie!
5. Link your Campaign to Landing Page
Now that you've input your Landing Page on Track Revenue, there are 2 ways that you can set which Campaigns will send traffic to the Landing Page before going to an Offer.  For details, see the tutorial linked below.
You Did it!!
Nice work creating those Landing Pages!  Just another valuable weapon in your online marketing quest.